Cascade Live Performance

Transdisciplinary artist Joshua Woolford builds upon their 'Cascade' body of work with a durational performance that explores the personal, familial, and cultural histories held within clay.

Their performance, which was initiated at the V&A in London earlier this year, draws inspiration from the overlapping material cultures of the Arawak, Taíno, Kalinago, West African, and European peoples across the Caribbean.
V&A, 2023
Photography by Roisin Jones:


By drawing on these artifacts and repositioning them in direct relation to each other, Woolford confronts the violent histories of settler colonialism and the trafficking of enslaved people which is evidenced through the geographical proximity of these previously disparate forms.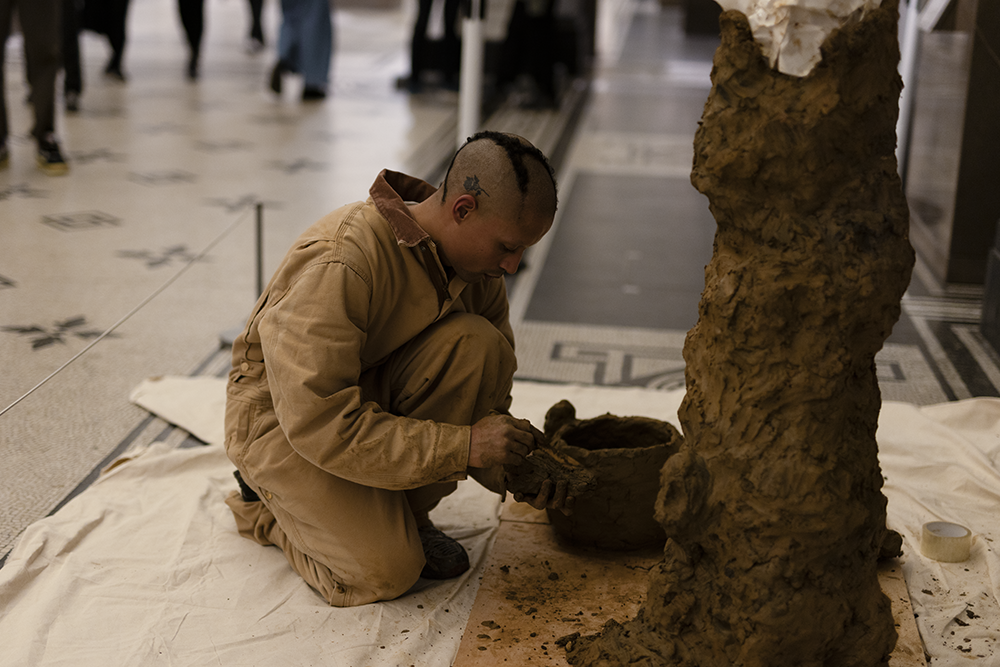 The use of unprocessed wild clay that the artist dug up themselves in North London reflects their desire to both meet and present themselves through this body of work. Having mixed Afro-Caribbean and British heritage, the act of sculpting Caribbean and West-African forms using British soil speaks to the complexities involved while grappling the intersections of colonial history and identity within the wider context of environmental processes and elements.

The live and durational nature of Woolford's performance challenges the expectations of sculpture as a solid and enduring form, drawing attention to the malleability of clay and the potential the material holds for redefining our relationship to existing structures.